Train Depot Locations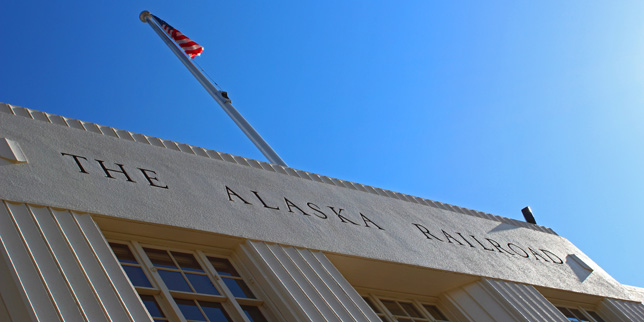 Alaska Railroad Train Depot Locations
Here is a list of where you will find the train depots for each of the primary summer destinations. Visit our Alaska train map page to see the depot location on an interactive or printable map. Note that there is not a rail depot facility in Whittier, but the train arrives and departs in front of the cruise ship terminal which is also near the small boat harbor where most day cruises depart.
Anchorage train depot
411 West 1st Avenue
Anchorage, AK 99501
Seward train depot
410 Port Avenue
Seward, AK 99664
Talkeetna train depot
Mile 13.5 Talkeetna Spur Rd.
Talkeetna, AK 99676
Denali Park train depot
Mile 1.25 Denali National Park Rd.
Denali Park, AK 99755
Fairbanks train depot
1745 Johansen Expressway
Fairbanks, AK 99701
Similar Questions and Topics
What is the address for the Anchorage train depot?
Where is the Denali Park railroad depot located?
What is the location of the Seward Alaska train depot?
Where is the Talkeetna railroad depot?
Where is the Fairbanks train depot located?
Related Questions and Topics